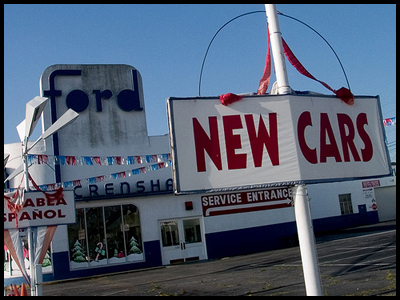 "Shopping for a Car With HD Radio"
"01.02.2015 - IBiquity projected recently that its HD Radio technology would be in some 43 percent of cars sold in the U.S. in 2014 and believes that figure will rise to about 50 percent in 2015. Looking at the iBiquity website list of models that support HD Radio, as of mid-November, the technology was still only available for the most part in luxury vehicles.
The company's penetration projections do not make sense to me
, seeing as Chevy has dropped HD Radio in the three models mentioned for the 2015 model year.
Walking around car lots, I did not see one vehicle equipped with an HD Radio receiver where the technology was an option. They all had analog radios factory installed."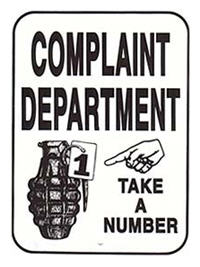 "Automakers Get HD Complaints"
"But even when HD stations do implement HD Radio or put a multicast channel on the air, they're not always able to pay attention to the
alignment of the analog and digital signal
. That's a problem, because
complaints about audio quality are starting to arrive at dealerships
. IBiquity Senior Vice President of Broadcast Programs & Advanced Services Joe D'Angelo ticked off several: customers say the HD often echoes as if two signals are being received slightly out of time, or the audio sounds as if the station is skipping. Other complaints include the radio doesn't pick up HD stations, ever. Or, the HD goes in and out. Owners have been slow to embrace the advanced data features that can make a radio display look like its competitors, such as satellite radio or Pandora, in the dash. Only some 400 stations have so far and that's a problem, according to HD proponents."
"BMW HD Radio Service Information Bulletin"
"HD Radio Functionality and Diagnosis SI B65 25 05 August 2007 - this Service Information bulletin supersedes S.I. 65 25 05 dated March 2007."
"BMW HD Radio Troubleshooting Guidelines"
"Station volume changes.
Audio repeats or jumps forward in time
. An echo occurs when the radio switches between analog and digital audio. Digital audio sounds worse than the analog audio. The HD Radio sound keeps switching between digital and analog audio quality. HD Radio indicator keeps turning on and off. No song title or artist information is displayed. Station is not received in HD Radio digital sound quality. No HD Radio stations received."
"TSB Titles and Recalls for 2009 and 2010 Volvos"
"TJ20784 MAR 09 Audio - HD Radio Troubleshooting"
"TJ20306 DEC 08 Campaign - HD Radio Software Update"
"Ford Begs Broadcasters to Install HD Radio"
"One thing that seems to be missing from
the open letter
, something mildly important called,
disclosure
, Ford Motor Company is an
investor
in the technology. I hate to keep
beating a dead horse
, but for as long as the iBiquity crew continues to spout
disingenuous bullsh!t
about their
failed technology
, I'll keep posting about it."
"Volkswagen to Offer HD Radio Artist Experience"
"Volkswagen will be the first automaker to offer the new HD Radio technology feature called
Artist Experience
, beginning with the 2012 model year. Select Volkswagen vehicles will offer HD Radio with Artist Experience on the Premium VIII radio."
"Insignia: A Glimpse of Artist Experience"
"Finding an HD Radio station that is transmitting the
Artist Experience
is rather difficult. Since then I have found a few more stations transmitting album art, but the number of stations encoding it appears limited,
the adoption rate among broadcasters extremely slow
. Further, your local HD Radio station may be airing Artist Experience images, but you may not notice them immediately. That's because, according to iBiquity, the album art is only sent once or twice shortly before the next song starts.
So, if you tune to a radio station in the middle of the song, you will not see any album art
. You will get the Title/Artist/Album text display, but no image until the next song.
If the receiver has any data errors during the limited time when the image is being transmitted, the image will not display
. In my opinion, this is a big problem."
"Clashing Realities: iBiquity vs. Consumer Reports"


"Contrast that with Consumer Reports. The venerable product ratings/review agency just released their annual auto issue, and
of three automotive features they recommend you avoid, HD Radio is one of them
. Dissed in just three sentences: It's advertised as having better fidelity than conventional AM/FM signals, but we've seen little benefit on the road. It's offered by most major carmakers. We've found that the [digital] signals tend to come and go, resulting in annoying changes in sound quality."