"HD Radio Goes the Way of the Laserdisk Player"
"Even though Clear Channel's website claims many of its alternate HD signals remain operational, only KRQ's was functional as of Monday, Oct. 3, and the jazz signal has been down for at least a month. Elsewhere, Lotus and Citadel dabbled in HD, but abandoned their efforts rather quickly."
"HD Radio in 2011 – What happened?"
"Watching stations dump their HD channels this month, I conclude that HD radio is a failure and
most radio groups know this
. Just about the only worth these extra HD channels have is that of
feeding a translator
with a separate format. Look for an accelerated move by radio to dump HD and the
increased energy bill
that comes with it this year."
"A Little Feedback on HD Radio"
"Is anyone surprised to see
stations shutting off their HD signals
? It's a flawed technology designed only to line the pockets of
iBiquity
. We didn't have to pay Edison to use the incandescent light bulb...we bought the bulbs but didn't have to pay to use them. That arrangement with iBiquity is insane...a can of worms which should have been buried, not opened!"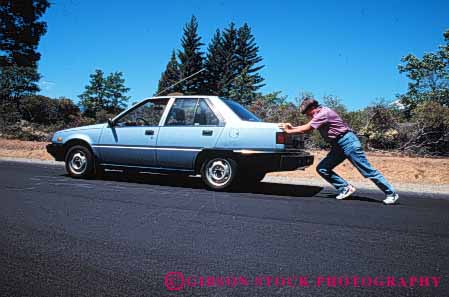 "FCC Media Bureau Chief Peter Doyle"
"I am concerned with the
rate of adoption
of the technology. We are at about 16% of radio stations, now. But the rate that new ones are adopting has
slowed to a trickle
. I think that's a real warning sign for the transition. I'm also concerned about the number of stations that have taken advantage of our
power increase
flexibility, which permits stations to increase power by 4-10 times and replicate their analog service areas. But we'll see. Perhaps in the future we will get more stations on board with the digital technology."
"AM-HD Radio Has Stalled. Now What?"
"Group heads of engineering and other industry observers say that digital AM is more technically challenging and expensive than FM. The flat,
or even decreasing
, number of AM stations embracing it certainly bears this out. Only a core number of mostly big-wattage, large-market stations are broadcasting in AM digital; most of those transmit their digital signals only during the day, according to engineering observers. Many of the stations on-air with AM-HD are owned by members of the HD Digital Radio Alliance."
"Cumulus Acknowledges HD Malaise"
"An
interesting disclosure
in Cumulus Media's yearly filing with the Securities and Exchange Commission: On March 5, 2009, the Company entered into an amendment to its agreement with iBiquity to reduce the number of planned conversions, extend the build-out schedule, and increase the license fees to be paid for each converted station. In the event the Company does not fulfill the conversion requirements within the period set forth in the agreement or otherwise modify the rollout schedule, once the conversions are completed the Company will be subject to license fees higher than those currently provided for under the agreement.
If other broadcasters have similarly downsized their transition-commitments, it does not bode well for HD Radio's long-term prospects
."